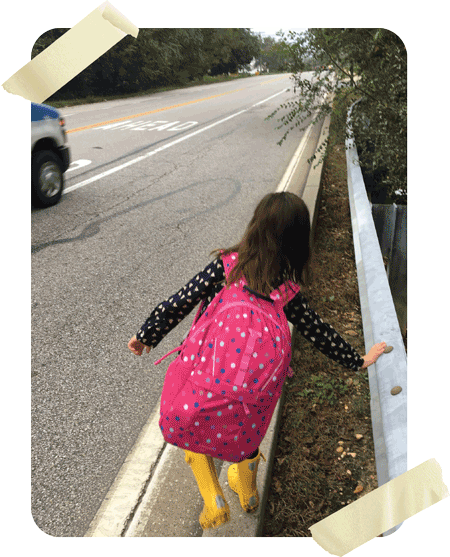 About Clara
Clara and her family live in Columbia. They want to walk to school everyday but there are no sidewalks and no crosswalks. Too many of our streets are not accessible or safe for walkers, cyclists, bus riders or people with disabilities. As a result, it is dangerous and challenging for people getting to work and walking to school and for people with disabilities traveling independently. People also are getting less physical activity.
We need complete streets in Howard County
Tell the Howard County Government to invest more money in building and improving sidewalks, bike lanes, paths and crosswalks, and ensure that projects in the current budget are completed in a timely fashion.
Take Action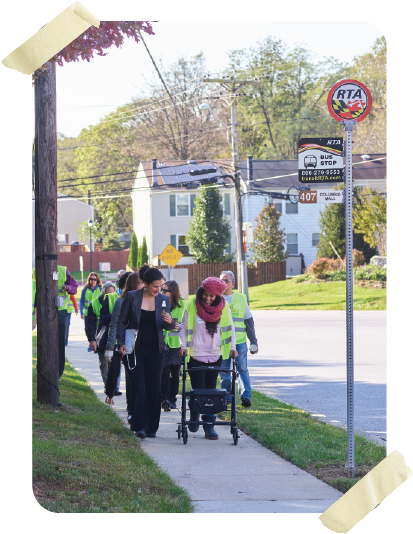 What are complete streets?
Watch the video to learn more.
Recent News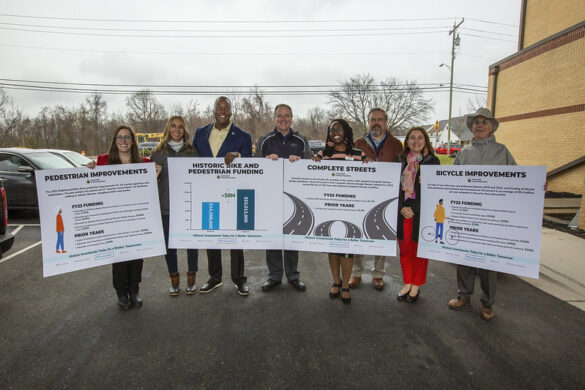 Photo credit: Howard County Government. See all photos from the press conference here.
Take action now!
Howard County Executive Dr. Calvin Ball recently released his proposed FY 2023 capital budget, which includes over $8 million for bike and pedestrian infrastructure projects – a NEW RECORD level of funding for our community, if approved. We thank County Executive Ball for this historic proposal, and for his commitment to achieving our shared complete streets vision for Howard County. Let's keep up the great work!
Next up: the budget now heads to the Howard County Council for revision and approval. We must keep up the pressure to ensure full funding for these projects remains in the final budget. Tell the County Council to fully fund these projects to improve biking, walking and accessibility in our community!
These projects are incredibly popular in our community. In fact, a recent poll found that 74% of Howard County likely voters support spending …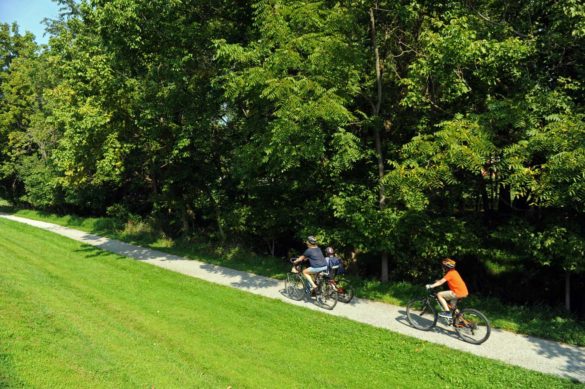 Yesterday, the Howard County Council finalized the FY 2022 capital budget with amendments. By a vote of 4-1, the Council approved the $5.375 million proposed by County Executive Calvin Ball for bike and pedestrian infrastructure projects – a record level of funding for projects to advance complete streets in Howard County. The Streets for All Coalition released the following statement in response.
"The past year has challenged all of us immensely – but it also reminded us of the importance of public health and the infrastructure that helps keep our community healthy. We are thrilled to see $5.375 million – a record level of funding – in the county budget for new and improved sidewalks, paths, pedestrian crossings and bus stops across Howard County that will make it safer and easier for residents to get around and be physically active. The projects will also help move the needle to make …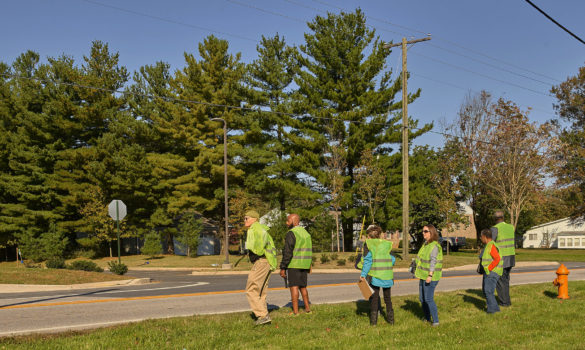 Take action now >>
BACKGROUND: After an incredibly challenging year, it feels good to have things to be hopeful about. For those of us that advocate for better opportunities for everyone in Howard County to bike and walk, we received good news in the form of the proposed FY 2022 capital budget, released last week by County Executive Calvin Ball. The proposed budget includes $5.375 million for projects that will make walking and biking in Howard County better, easier and safer. If adopted, this would represent record funding for active transportation projects in our community. We applaud County Executive Ball for his leadership and ongoing support to create safer and accessible spaces to bike, walk and access public transportation.
These projects include new and improved sidewalks, paths, pedestrian crossings and bus stops across Howard County, along with a protected bike lane pilot project along Oakland Mills Road in Columbia that …