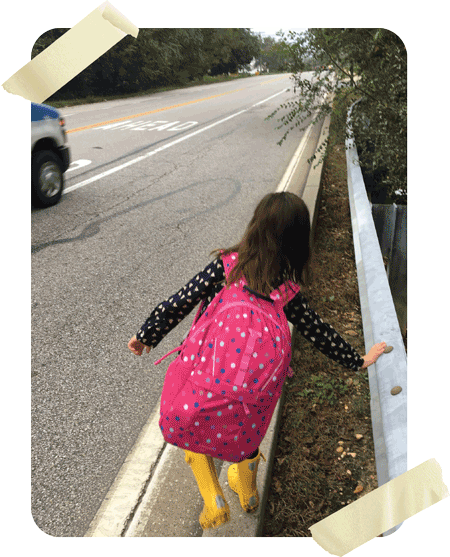 About Clara
Clara and her family live in Columbia. They want to walk to school everyday but there are no sidewalks and no crosswalks. Too many of our streets are not accessible or safe for walkers, cyclists, bus riders or people with disabilities. As a result, it is dangerous and challenging for people getting to work and walking to school and for people with disabilities traveling independently. People also are getting less physical activity.
We need complete streets in Howard County
Tell the Howard County Government to invest more money in building and improving sidewalks, bike lanes, paths and crosswalks, and ensure that projects in the current budget are completed in a timely fashion.
Take Action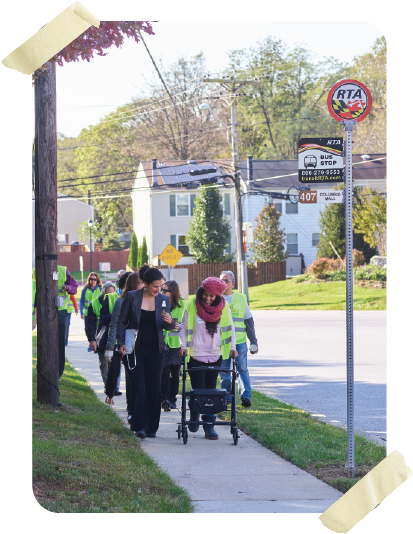 What are complete streets?
Watch the video to learn more.
Recent News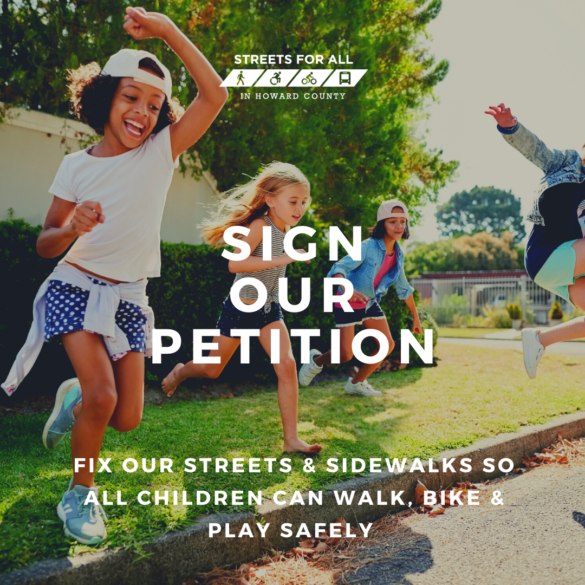 The COVID-19 pandemic has brought many challenges and changes to our lives as individuals and as a community. It's been a tough year for all of us – but thanks to your support, we have still accomplished a lot in making progress for complete streets in Howard County. Now, we must build on that progress and ensure that we achieve our shared vision of a more walkable, bikeable and accessible Howard County for all of our residents.On Dec. 9, County Executive Calvin Ball hosted the first residents' budget hearing for the upcoming FY 2022 budget. The Streets for All Coalition testified in support of funding biking and walking infrastructure projects that will improve public health. Our recovery from the COVID crisis is inextricably linked to public health investments now in order to create a healthier future for Howard County.We've made progress recently, and now is not the time to slow …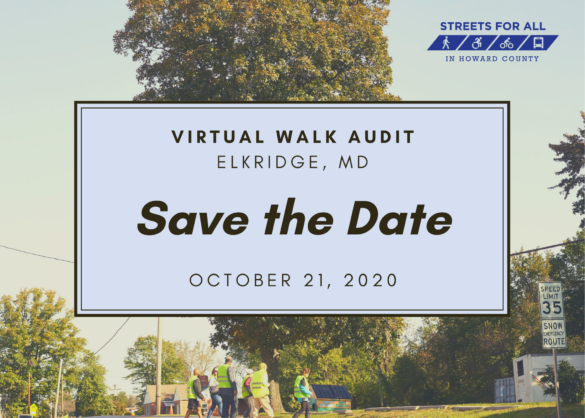 Do you want a better, safer, more walkable, bikeable and accessible Howard County? Have you ever looked at an intersection or a stretch of roadway and said, "Wow, this could be better designed?" Or "When is this going to be fixed?" Join us for our virtual walk audit in the Elkridge neighborhood and help us recommend the changes that are needed to make it easier and safer for everyone to get around! How does this work? A walk audit usually involves a group of people walking a specific route together, stopping to discuss the design of the built environment and identifying improvements that would make the route safer and more comfortable for all users of the road. Leading up to the event on October 21, you may choose to visit the route in Elkridge on your own and document where we need to build or repair sidewalks, paths, intersections and other areas …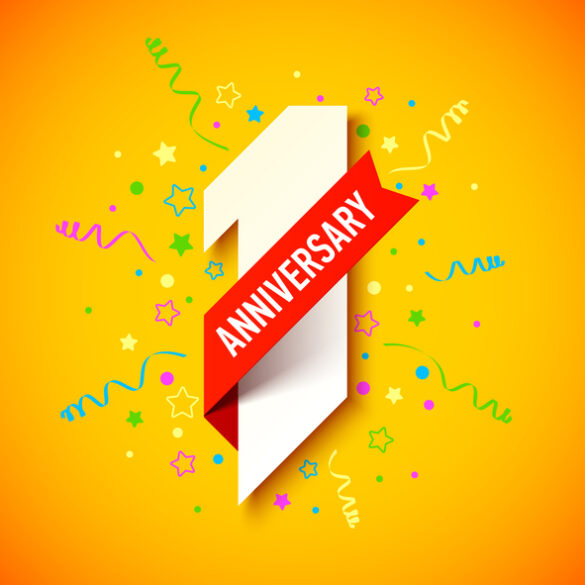 What a year! Since we formed the Streets for All Coalition last summer, there has been a lot of work and progress to celebrate. From the passage of Howard County's complete streets policy and the adoption of the WalkHoward pedestrian master plan, to outstanding participation from supporters showing up and testifying at public hearings and responding to action alerts, your work has made a difference. Though County Executive Ball included historic amounts of funding for complete streets in the budget, we had to fight to preserve as much funding as we could given the budget impacts of COVID-19. Together, we managed to restore critical funding that the County Council cut – especially funding for ADA ramps and other bike and pedestrian infrastructure projects – ending with a respectable $3.8 M budget for complete streets. All in all, we had a pretty great year. We can certainly all look at …