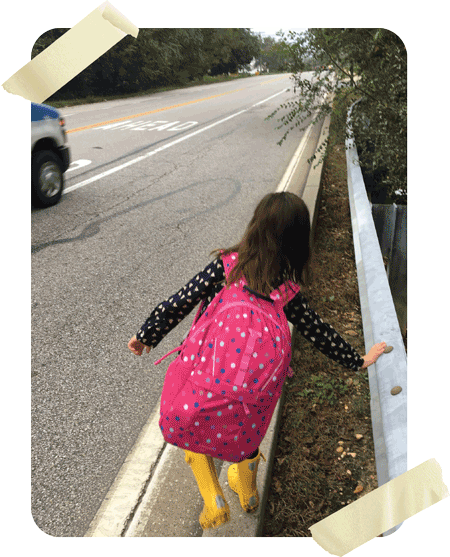 About Clara
Clara and her family live in Columbia. They want to walk to school everyday but there are no sidewalks and no crosswalks. Too many of our streets are not accessible or safe for walkers, cyclists, bus riders or people with disabilities. As a result, it is dangerous and challenging for people getting to work and walking to school and for people with disabilities traveling independently. People also are getting less physical activity.
We need a world-class complete streets law
We need a world-class complete streets law that would require developers and the county to design safe and connected roads for everybody, not just cars. It's good for health, the environment and the economy.
The county has only offered weak proposals. Urge County Executive Calvin Ball and the County Council to pass the kind of complete streets law we deserve.
Take Action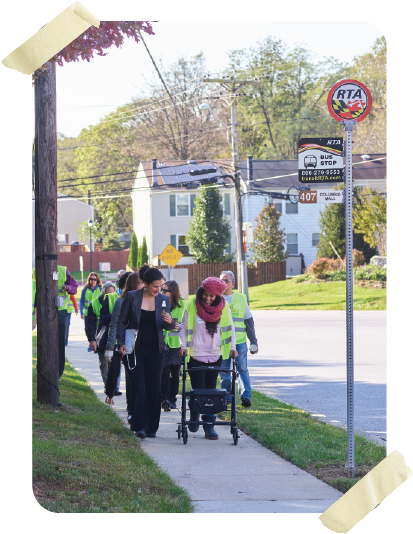 What are complete streets?
Watch the video to learn more.
Recent News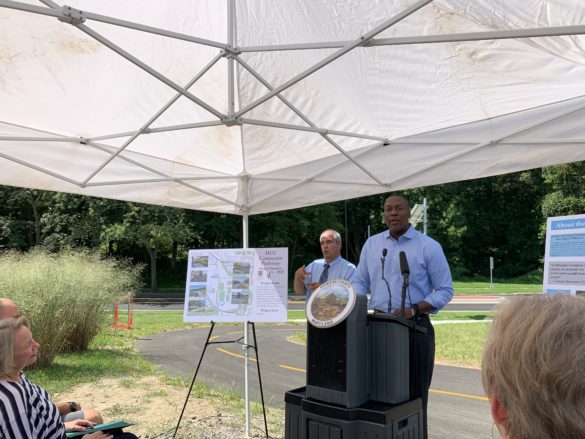 By Erin Logan | Baltimore Sun Media
Read the article below or at the Baltimore Sun website.
"Howard County Executive Calvin Ball has filed a resolution that would likely increase biking and pedestrian infrastructure in Howard County.
Howard's access to public transit is significantly less in comparison to cities like Baltimore and Washington, D.C. The policy is said to create a "seamless, connected street network" that provides convenient access to bike lanes, pedestrian crossings and transit.
The policy, filed to the County Council in late August, would be carried out by county departments including planning and zoning and public works.
Under the proposed new regulations, new developments and mass transit projects would be designed to not allow developers to prioritize driver convenience over the safety of bikers and pedestrians.
The resolution places a bar for new developments to be exempt from this policy. Jim Irvin, director of the Department of Public Works; Val …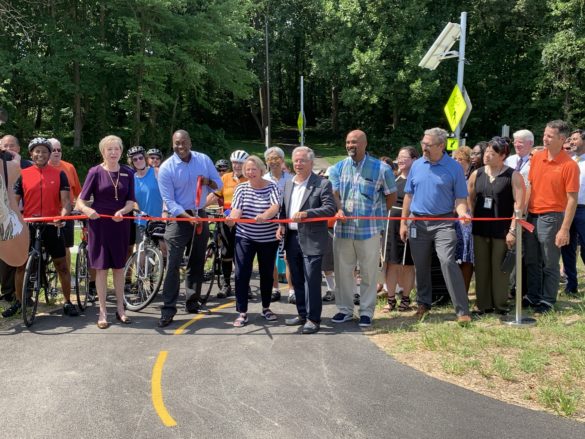 Advocates say measure is a "great launching point" to making streets more accessible and safe
Today, County Executive Calvin Ball pre-filed a new resolution with the County Council to further support the implementation of complete streets in Howard County. "Complete streets" is a term describing roads that allow safe and accessible travel for everyone who uses them – whether walking, biking, riding a bus, using a wheelchair or pushing a stroller. These roads may include street crossings, accessible and connected sidewalks and bike lanes that make it easy for people to get where they need to go in the way that they choose.
The Streets for All coalition's lead partners – the Horizon
Foundation, American Heart Association and Bicycling Advocates of Howard County
– issued the following statements in response:
"We appreciate the hard work of County Executive Calvin Ball
to get us to this point, and we are pleased he shares our …
The American Heart Association, Horizon Foundation and Bicycling Advocates of Howard County have teamed up to launch a new effort to advocate for safer, connected streets for everyone. We want Streets for All in Howard County!