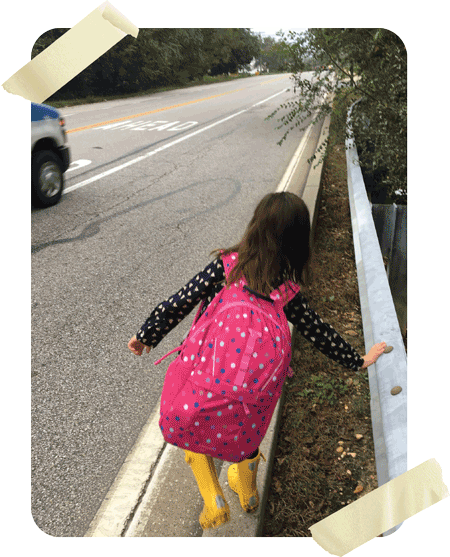 About Clara
Clara and her family live in Columbia. They want to walk to school everyday but there are no sidewalks and no crosswalks. Too many of our streets are not accessible or safe for walkers, cyclists, bus riders or people with disabilities. As a result, it is dangerous and challenging for people getting to work and walking to school and for people with disabilities traveling independently. People also are getting less physical activity.
We need a world-class complete streets law
We need a world-class complete streets law that would require developers and the county to design safe and connected roads for everybody, not just cars. It's good for health, the environment and the economy.
The county has only offered weak proposals. Urge County Executive Calvin Ball and the County Council to pass the kind of complete streets law we deserve.
Take Action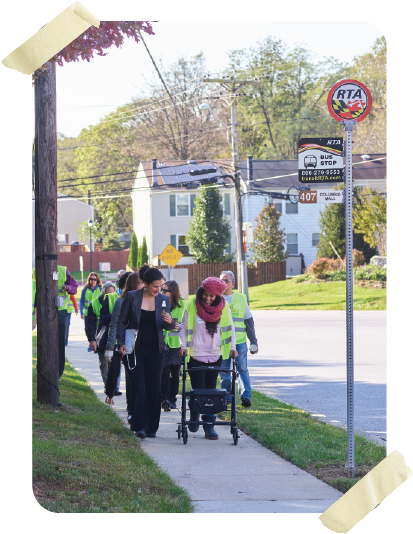 What are complete streets?
Watch the video to learn more.
Recent News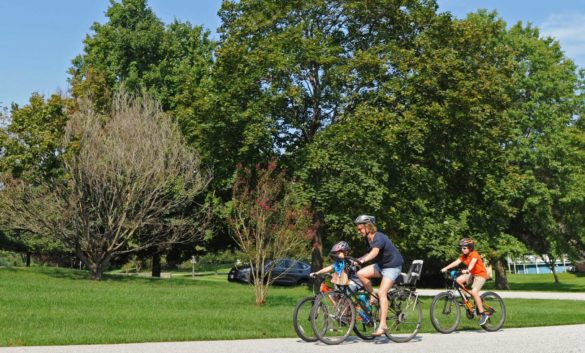 On Wednesday, the Howard County Council approved the FY 2021 capital budget with amendments. In total, $3.8 million in new funding was approved for bike and pedestrian infrastructure projects including the publication of a complete streets design manual and improvements for ADA ramps. Additionally, $1.5 million was funded for road resurfacing, which will result in additional bike lanes. Today, our Streets for All Coalition released a statement in response."Last week, we learned of a budget amendment introduced by Councilmembers Jung, Walsh and Yungmann that proposed to cut nearly $4.5 million in funding for projects to improve bike and pedestrian infrastructure. Though some funding was restored in the budget process, we expected a greater county investment for bike and pedestrian infrastructure for the FY 2021 budget season. This pandemic has underscored the need for safe and accessible sidewalks, bike lanes, paths and crosswalks as many of us are relying on them …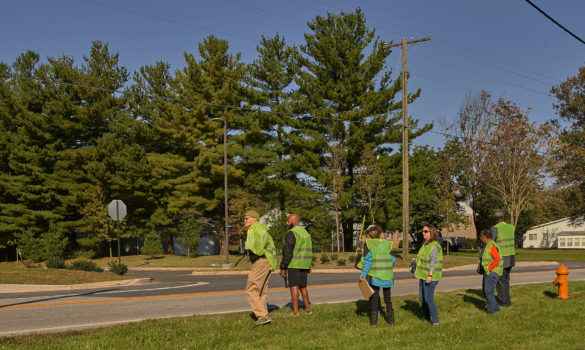 Yesterday, we received the alarming news that Howard County Council members Jung, Walsh and Yungmann announced a budget amendment that would cut millions from the proposed FY 2021 capital budget. The cuts include nearly $4.5 million in funding for projects to improve bike and pedestrian infrastructure – a 59% cut to the budget proposed by County Executive Calvin Ball for these purposes. In addition, proposed cuts to road resurfacing projects that are critical for bike improvements brings the total number of cuts to our infrastructure to $9 million.
Without this funding, Howard County will not be able to fix our unsafe/deadly intersections, help our kids walk safely to/from school, make it possible for those in wheelchairs to safely get around, and create safe bike paths and sidewalks that connect us. Whether you live in Wilde Lake, Harper's Choice, Hickory Ridge, Town Center, River Hill, or even Clarksville, Fulton, Elkridge, Dorsey, …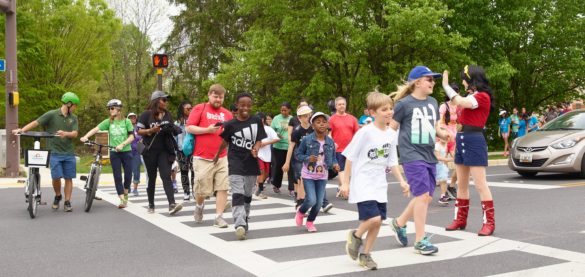 This is a stressful and uncertain time for all of us but thankfully, there is some good news to celebrate – in the form proposed FY 2021 County Budget, released by Howard County Executive Calvin Ball last week.
The proposed budget includes an extraordinary $7.38 million for projects that will make walking and biking in Howard County better, easier and safer. These projects include new and improved bike lanes, street lights, paths, bus stops, sidewalks and pedestrian crossings across Howard County. The County is also seeking an additional $870,000 in grants to support these projects.
In particular, with the passage of WalkHoward, the county's pedestrian master plan, earlier this year, the proposed budget reflects significant investments planned for sidewalks, paths and other projects to improve pedestrian safety and connectivity. Overall, in the past two years since County Executive Ball took office, the average amount of county funding for biking and walking projects has …