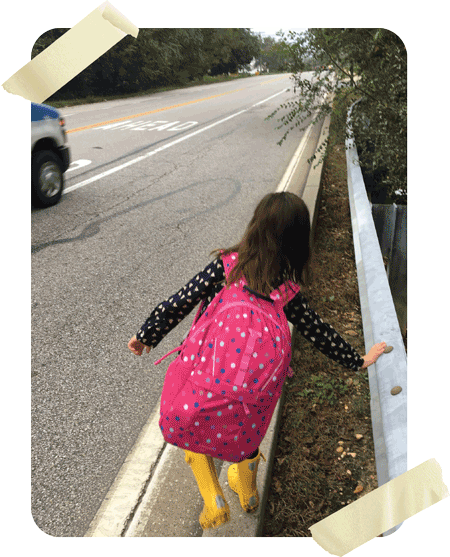 About Clara
Clara and her family live in Columbia. They want to walk to school everyday but there are no sidewalks and no crosswalks. Too many of our streets are not accessible or safe for walkers, cyclists, bus riders or people with disabilities. As a result, it is dangerous and challenging for people getting to work and walking to school and for people with disabilities traveling independently. People also are getting less physical activity.
We need a world-class complete streets law
We need a world-class complete streets law that would require developers and the county to design safe and connected roads for everybody, not just cars. It's good for health, the environment and the economy.
The county has only offered weak proposals. Urge County Executive Calvin Ball and the County Council to pass the kind of complete streets law we deserve.
Take Action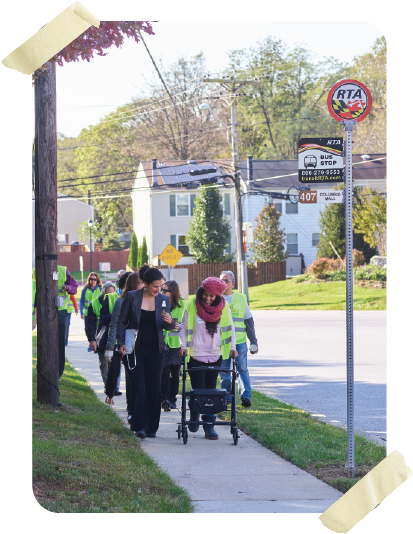 What are complete streets?
Watch the video to learn more.
Recent News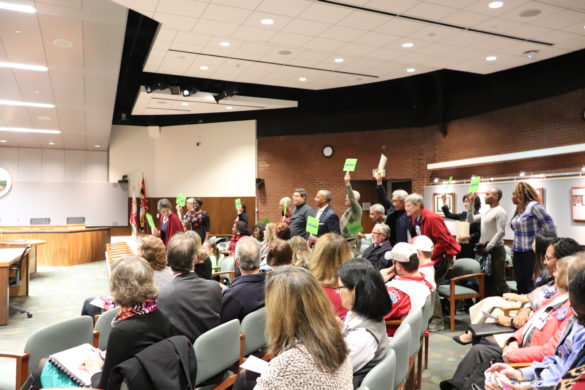 The County Executive's next FY 2021 budget hearing, previously planned for March 12, will now be hosted virtually on March 30 at 6 p.m. The hearing will be livestreamed on the county's YouTube page for those interested in watching. You can also sign up to give virtual testimony. We know that these are uncertain and scary times as we monitor the spread of the coronavirus (COVID-19) in our region. While this is not business as usual, we must also recognize and leverage new ways to elevate our voices to ensure our community has what it needs to be vibrant and healthy well in to the future. Members of the Streets for All Coalition are planning to give virtual testimony in support of increased funding for sidewalks, bike lanes, crosswalks, paths, bus stops and other projects to bolster active transportation options in Howard County. Improving our bike and pedestrian infrastructure, especially …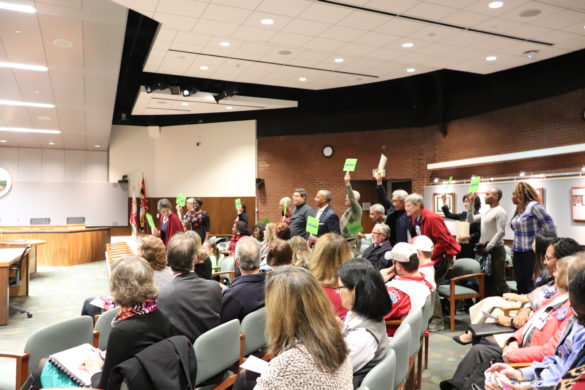 Due to growing public health concerns, Howard County Executive Calvin Ball has canceled the second hearing on the FY 2021 budget that was scheduled to take place tomorrow evening.Residents are still able to provide their testimony to the County Executive online. We encourage everyone in favor of improving our investments in bike and pedestrian infrastructure to do so.The Streets for All Coalition will continue to advocate for funding for sidewalks, bike lanes, crosswalks, bus stops and other projects to improve bike and pedestrian infrastructure as the budget process continues. Improving our bike and pedestrian infrastructure, especially in communities like Guilford, Elkridge, Savage and Jessup, will provide tangible changes that people can see and use, creating healthier communities where all people can thrive, no matter who they are or where they live. Stay tuned for more updates and ways you can support building a more walkable and bikeable community!
Submit your …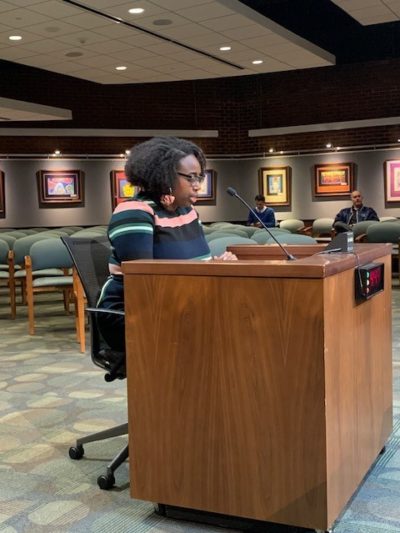 Howard County needs better sidewalks, crosswalks, bus landing pads and paths so people can safely and comfortably walk anywhere they need to go. Research shows that improving a community's walkability can improve public health, the environment and the local economy. It will also help us create a more equitable community where all people can get to where they need to go safely and easily, especially for those without access to a car or other transportation.
We appreciate all the great work by the County Executive and his administration to complete the Howard County Pedestrian Master Plan, known as WalkHoward. We fully support these efforts to create a more walkable Howard County and we appreciate the opportunity to provide input on the draft plan and that the administration was receptive to many of our suggestions.
In particular, we applaud the inclusion of a project prioritization process that will build sidewalks and pedestrian …