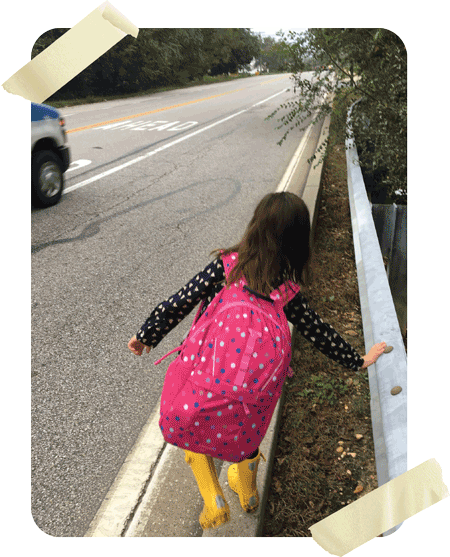 About Clara
Clara and her family live in Columbia. They want to walk to school everyday but there are no sidewalks and no crosswalks. Too many of our streets are not accessible or safe for walkers, cyclists, bus riders or people with disabilities. As a result, it is dangerous and challenging for people getting to work and walking to school and for people with disabilities traveling independently. People also are getting less physical activity.
We need a world-class complete streets law
We need a world-class complete streets law that would require developers and the county to design safe and connected roads for everybody, not just cars. It's good for health, the environment and the economy.
The county has only offered weak proposals. Urge County Executive Calvin Ball and the County Council to pass the kind of complete streets law we deserve.
Take Action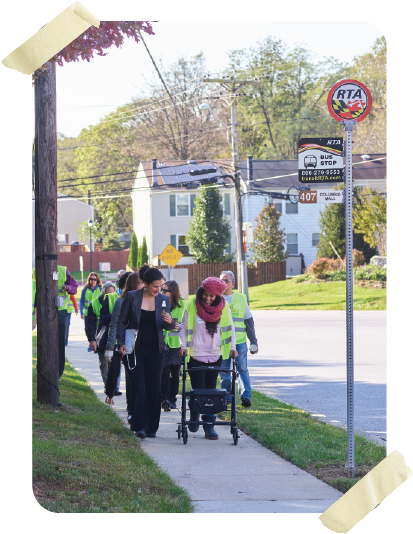 What are complete streets?
Watch the video to learn more.
Recent News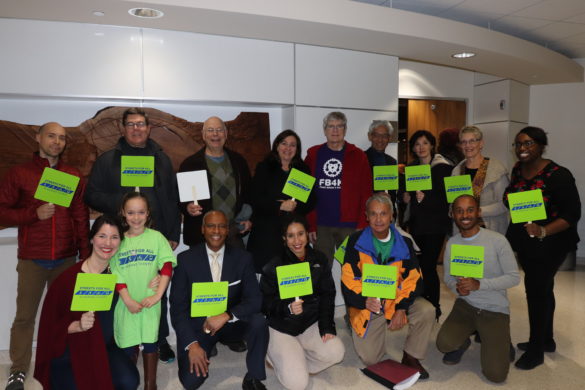 On Monday night, Howard County Executive Calvin Ball hosted the first public hearing to formulate his proposed FY 2021 budget. The Streets for All Coalition was there to testify in support of the $2.75 million requested by the county's Office of Transportation for bike infrastructure projects, and to advocate for a more robust investment in building and improving sidewalks, crosswalks and other projects to improve safety and connectivity for pedestrians. The county has increased overall funding for biking and walking projects each year over the past several years. Clearly, we are moving in the right direction and making smart investments in our future. We must continue this progress and help Howard County become a leader in biking and walking. More importantly, we must prioritize bike and pedestrian infrastructure projects in areas with the most need — namely Guilford, Elkridge, Savage and Jessup — where upgrades have lagged for far …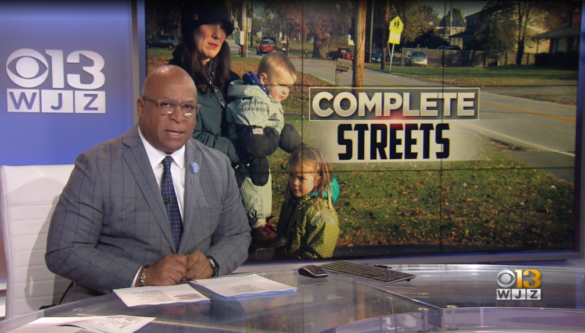 "Sidewalks To Nowhere: Group Wants Howard County To Take Action On 'Complete Streets' Effort" Reported by Mike Schuh, WJZ, Nov. 11, 2019
Our Streets for All coalition has been ramping up the pressure to encourage Council Chair Christiana Mercer Rigby to introduce complete streets legislation in the Howard County Council before the end of this year. Last week, Pastor Tyrone Jones of the First Baptist Church of Guilford, community member and mother of three Annalisse Daly and the Horizon Foundation gathered for an interview with WJZ to show the need for safer streets and sidewalks. Thank you Pastor Jones and Annalisse for sharing your experiences to showcase why Howard County needs a complete streets law.
Watch the WJZ story.
Is there a place in your neighborhood you wish had a sidewalk or bike lane? We want to see it!
This Wednesday, November 20, the Horizon Foundation will be hosting an …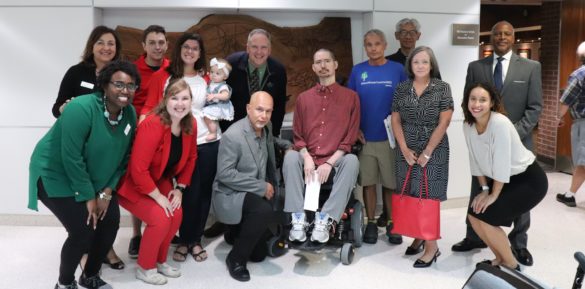 Written by Nikki Highsmith Vernick and David Conway
Read the op-ed at the Baltimore Sun's website.